Steve Bedair's
9 x 20 Lathe Site
Longview , Texas
5 -2002
9 x 20 HF Tailstock Camlock

Building Page 3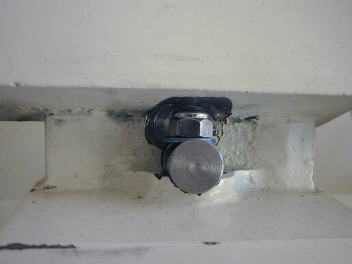 Completed cam with 5/16" hold down bolt in place.
I replaced the metric hold down bolt with a 5" long 5/16" grade 5 bolt
and a 5/16" locknut. I also used a grade 5 washer (blue) between the locknut and cam.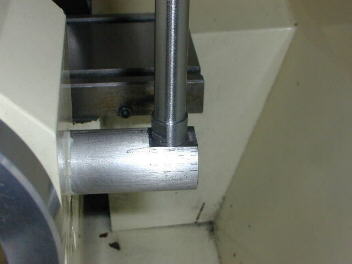 I drilled and tapped the cam to attach the release handle. ( 3/8" thread )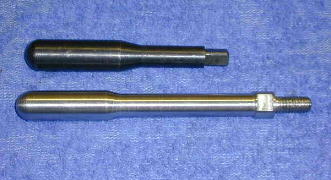 I more or less copied the supplied 9x20 chuck wrench.
The new handle is 5 1/2" long (end to end)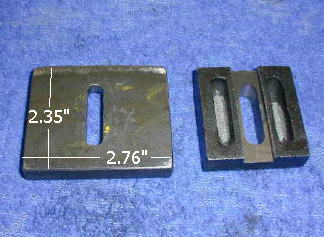 I also built a now clamping plate from 1/2" thick steel plate
the original clamping plate shown on the right did not fit very well.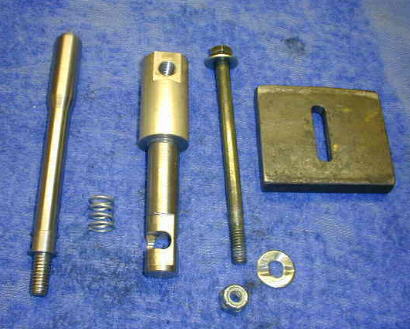 All the parts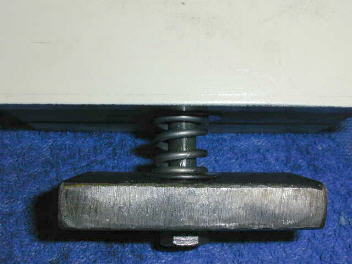 I placed a small spring in-between the lower clamping plate and the tailstock.
This helps release the clamping plate.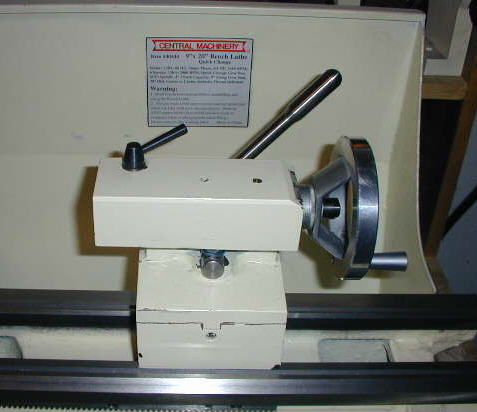 Completed !!
Thanks,
Steve Bedair
I have included this information to give a better idea of how I built the camlock.
Please take note that while most of the 9x 20 lathes are similar they are not exact.
Therefore the measurements given are for reference only and may differ for your lathe.
Comments / Questions / Suggestions or Add Your Link
This information is provided for personal use only.
I cannot be responsible for any joy it may bring.
Copyright 2002 Steve Bedair