Steve Bedair's
9 x 20 Lathe Site
Longview , Texas
5 -2002 9 x 20 HF Tailstock Camlock

Building Page 2



The Cam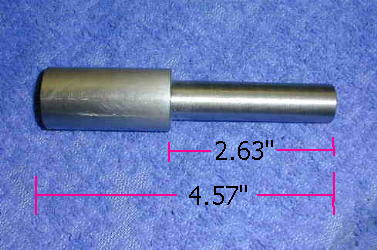 the blank cam shaft turned on the 9 x 20 from 1" OD stock.
The large end is 1" OD the smaller end is 5/8" OD.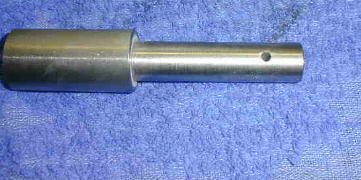 I first marked the location for the hold down bolt. I also drilled a pilot hole.


I drilled a 5/16" hole through the shaft using the Mini Mill and a 5/16" end mill. I used a milling vise
with the shoulder of the cam placed against the jaws as shown by the red arrow. After drilling
through the cam shaft I slightly rotated the cam shaft a number of times until the notch was complete.
By placing the shoulder of the cam against the vise you do not have to keep centering the end mill.
The slot will stay straight.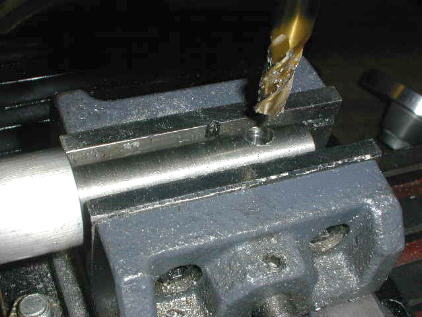 One hole drilled through the cam here and the cam has been turned slightly
for the next pass.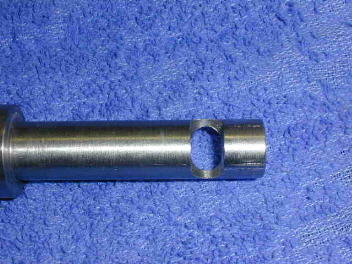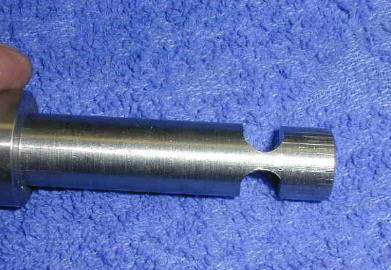 Drilling is complete. The notch shown here allows approx 45 degrees handle movement better shown here.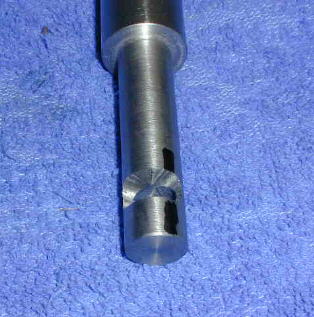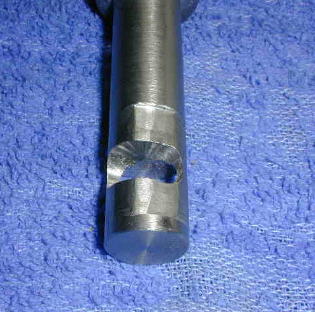 Next I placed the cam in the tailstock housing and marked where the release position should be. Shown on the
left with a black line. I then filed the cam flat at the mark. you don't have to remove much metal ( .020-.030" ?)
Once the black mark was filed flat I filed in the "tighten" direction just to round the edges.

I have included this information to give a better idea of how I built the camlock.
Please take note that while most of the 9x 20 lathes are similar they are not exact.
Therefore the measurements given are for reference only and may differ for your lathe.
Comments / Questions / Suggestions or Add Your Link
This information is provided for personal use only.
I cannot be responsible for any joy it may bring.
Copyright 2002 Steve Bedair