Steve Bedair's
9 x 20 Lathe Site
Longview , Texas
1 -2003

Hobbing Worm Gears
Worm / Cutter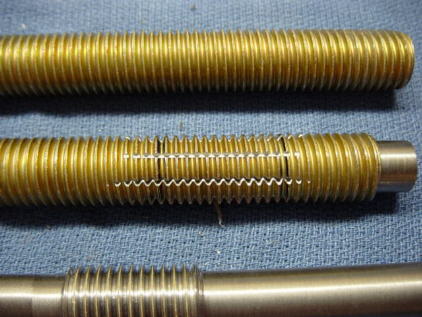 As I mentioned earlier this was an experimental worm gear using the 3/4"-10 threaded studs for worms.
If you have attempted to turn a true worm it can be very time consuming and difficult to make them uniform.
Since this project worked well I plan on purchasing a length of 10 tpi Acme thread for the next set of worms.
The Acme thread is a lot closer to a true worm profile.



Making The Cutter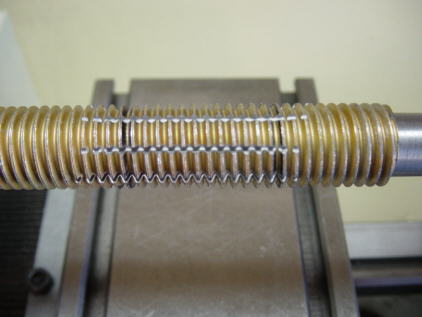 Hobbing Cutter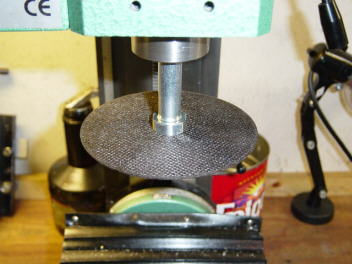 To make the cutter I used the Grizzly mini mill with an abrasive cutoff wheel
at full rpm. I placed the 3/4" threaded stud in the dividing head and made 8
notches to form the cutter teeth.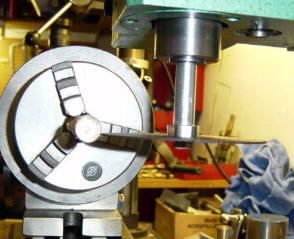 I made the cuts below center as shown above to give rake to the cutter teeth.
The cutter worked well but I do plan on the next cutter to use a little wider cutoff wheel. The wheel
I used here was 1/32" thick. I think a little wider gash would help the cutter to work a little faster.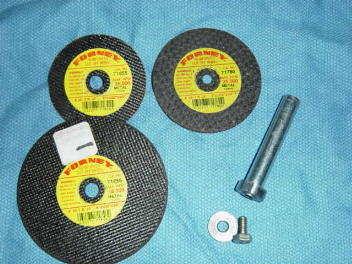 The cutoff wheels can be purchased at any welding supply store.
These are great for cutting hard material.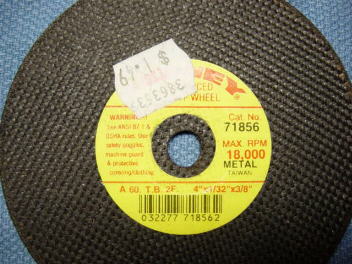 The wheel I used - 4" OD x 3/8" ID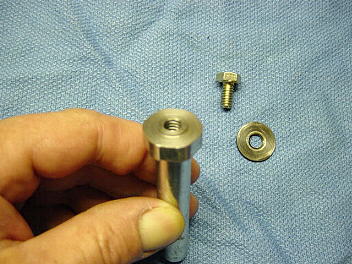 Here's a simple cutoff wheel arbor I made from a 1/2" bolt.
I faced off the bolt to leave a 3/8" shoulder for the 3/8" ID cutoff wheel to attach to.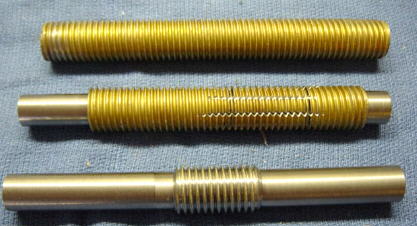 3/4"x10 tpi threaded stud
Cutter
Worm shaft



Click below for more details
Comments / Questions / Suggestions or Add Your Link
This information is provided for personal use only
Copyright 2001 / 2003 Steve Bedair