Steve Bedair's
9 x 20 Lathe Site
Longview , Texas
6 -2002

Tumbler Reverse
Positioning mechanism
Harbor Freight 9 x 20 Lathe
Page 3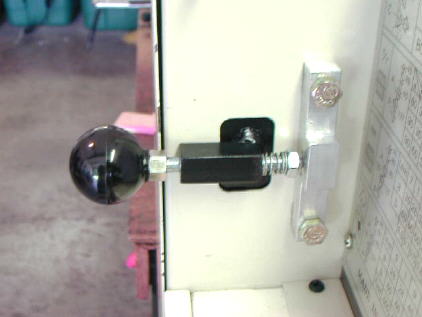 I spent a day building the carrier plate and gear assemblies.
I spent two days trying to figure out a positioning mechanism that would provide a positive lock
for the forward , neutral , and reverse positions. I also wanted it easy to use.
Here's what I came up with and it works perfect.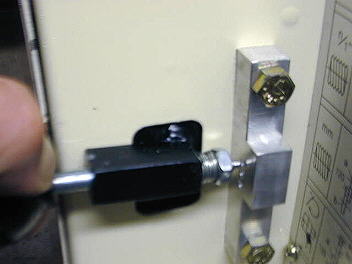 This shows the spring loaded pin pulled back to change positions. The pin has a point
that fits into the aluminum alignment plate.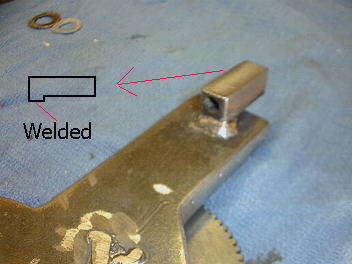 This shows the back side of the carrier plate. I first cut a piece of square steel stock and drilled
a 1/4" hole through the full length. This steel block goes through the sheet metal of the 9 x 20 lathe.
Next I welded the steel block to the carrier plate. It's welded only on one end ( see pic )
I removed the sheet metal cover and milled an opening for this to fit through.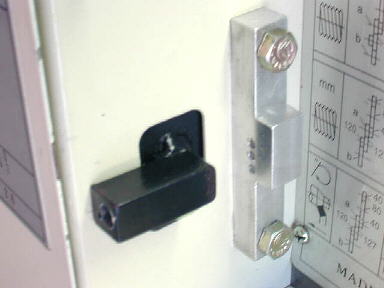 The square steel block fits through the hole cut in the sheet metal cover.
The cut out is big enough for the lever to move through all the positions.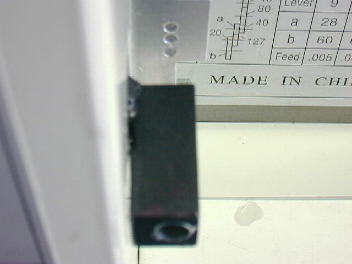 There is a slight space between the square block and the cover except at the back where welded.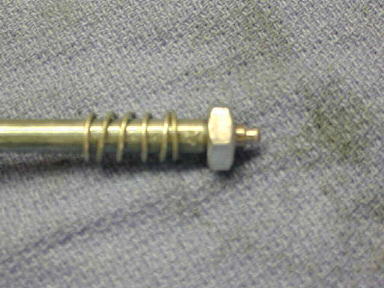 The aligning pin is a 1/4" bolt. To mark the FN&R positions on the aluminum plate I
turned the 1/4" bolt to a point first and positioned the 1/4" bolt through the steel block.
I then moved the carrier plate to the correct position and punched a mark on the aluminum block.
After marking all the positions I removed the aluminum block and drilled some small alignment holes.
I then turned the end of the 1/4" bolt to fit the alignment holes.

Good Luck,
Steve Bedair
Comments / Questions / Suggestions or Add Your Link
This information is provided for personal use only
Copyright 2002 Steve Bedair