Steve Bedair's
9 x 20 Lathe Site
Longview , Texas
6 -2002

Variable Speed 9 x 20 Lathe
DC Motor / Attach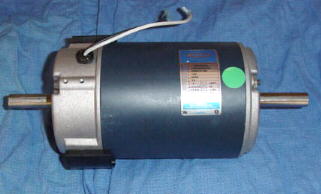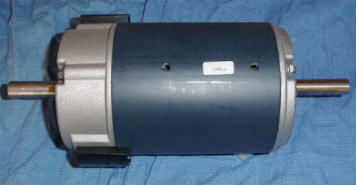 Leeson 31358 DC motor Two 5/16" fine thread attaching holes shown above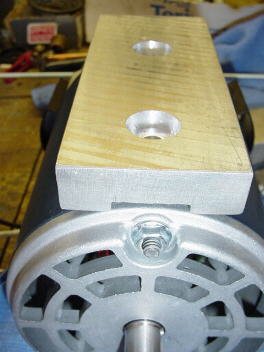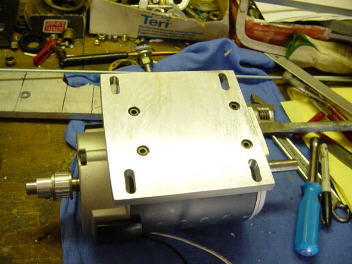 I cut a piece of 3/4" aluminum and bolted A 1/2" thick aluminum plate bolts onto the 3/4" aluminum.
it to the motor. The mounting holes are recessed. Slots were cut to allow for belt adjustment.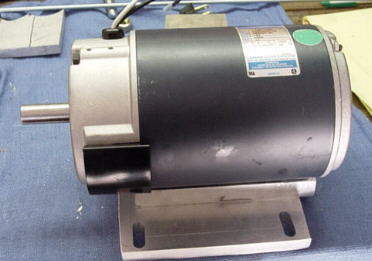 completed motor mounting plate. I also cut off the motor shaft on the right side
with a hacksaw.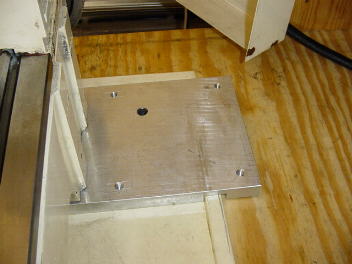 I mounted the lathe on a piece of 3/4" thick aluminum. This allows
for a motor mounting plate and also raises the lathe 3/4".
There are 4 holes tapped for 5/16" motor attaching bolts.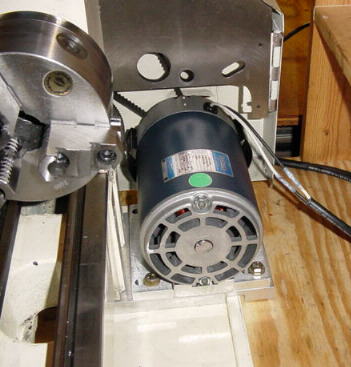 motor attached to aluminum plate.
The attaching bolts are very easy to get to.
Comments / Questions / Suggestions or Add Your Link
This information is provided for personal use only
Copyright 2002 Steve Bedair