Grizzly G4003G Metal Lathe
Misc Pictures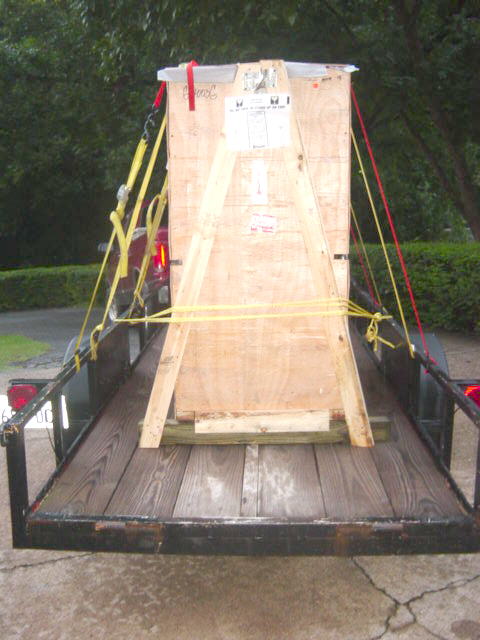 G4003G ready to be unloaded.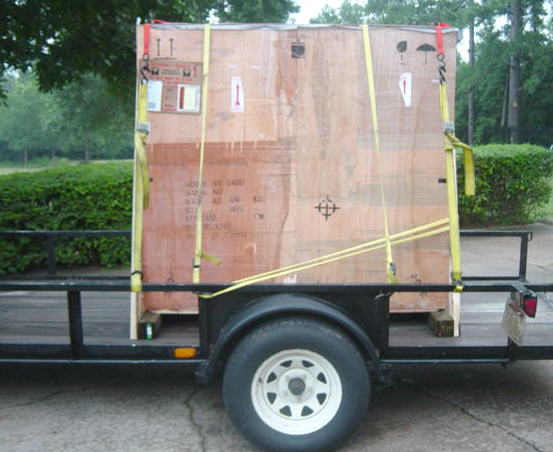 I hauled the G4003G on a single axle trailer without any problems.
(The crate is very top heavy)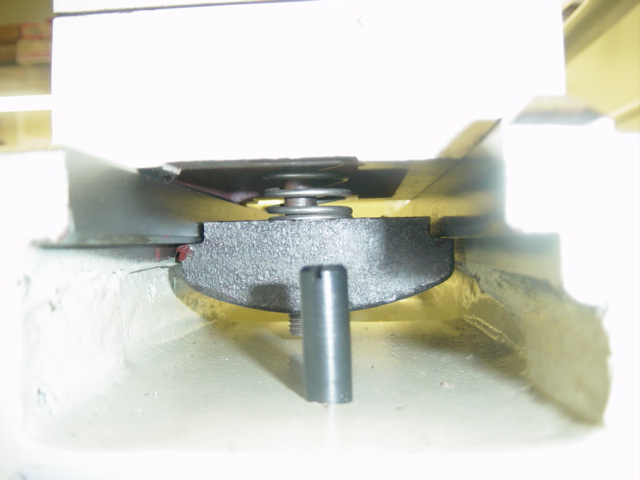 This is looking at the bottom of the the tailstock.
I added a spring between the tailstock and the hold down clamp.
This helps the tailstock to release easily and slide smoother.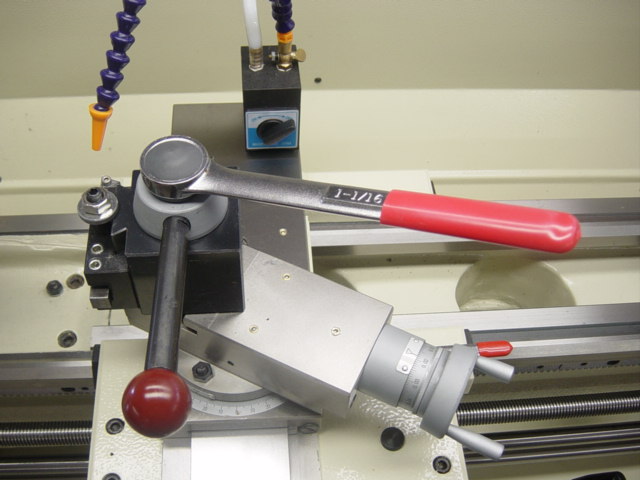 I welded a wrench to the nut on top of the qctp, I covered this with a black plastic cover.
This is very handy if you reposition the toolpost a lot.
Rather than buying more toolholders for the Grizzly QCTP I purchased
a
Phase II series 200 QCTP from Enco
.
It was on sale for $120.00 and included:
(1) Tool Post, (1) Style 1 Holder, (1) Style 2 Holder, (1)
Style 4 Holder, (1) Style 7 Holder, (1) Style 10 Holder
The Phase II series 200 toolholders fit the Grizzly QCTP perfectly.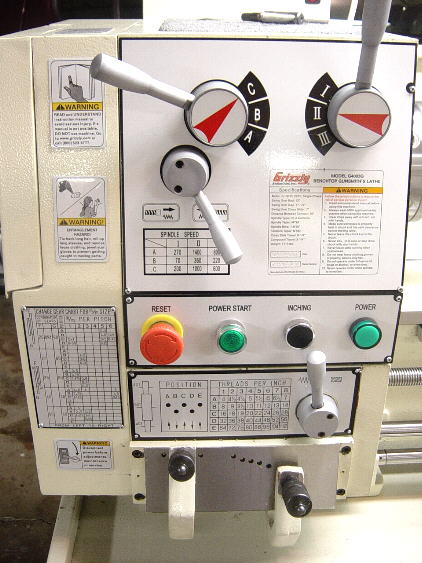 G4003G Controls
Back