Steve Bedair's
9 x 20 Lathe Site
Longview , Texas
10 -2002

Crossfeed Lead Screw Mount
Harbor Freight 9 x 20 Lathe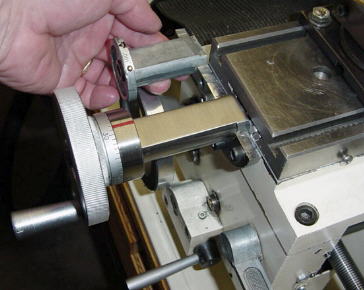 I had originally planned on building the mount from aluminum but after a trip to the local
metal salvage yard I decided on stainless steel. ( Aluminum would work fine )
The extra length of the new mount is to allow for the thickness of the ball bearing used
on the handle end and plus another 3/4" for extra travel.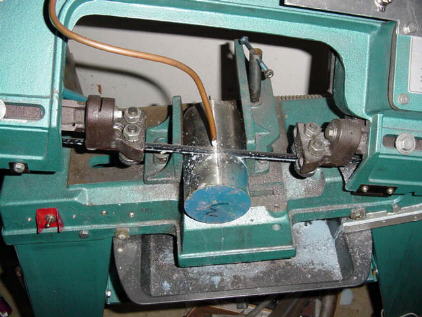 I first cut the 3" OD stainless to length on my 4x6 bandsaw Before & after
This took awhile !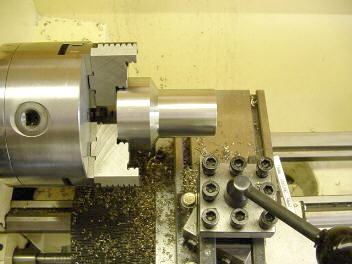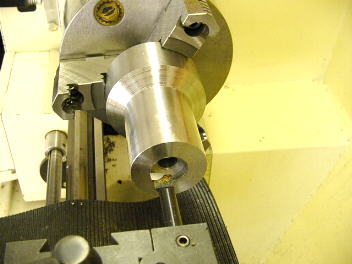 I started work on the handle end of the mount I bored the ID to accept the ball bearing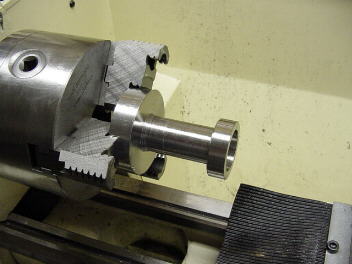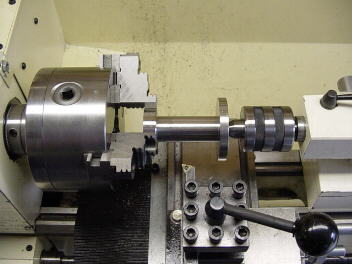 Finished turning the handle end. Turned it around and turned the mounting flange.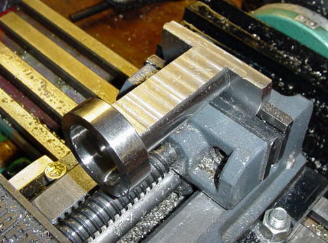 Using the Mini Mill and a 1/2" end mill I slowly removed
the excess metal.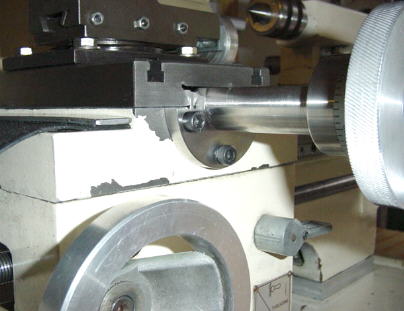 I also added an extra attaching bolt to the bottom of the new mount.
Good Luck,
Steve
Comments / Questions / Suggestions or Add Your Link
This information is provided for personal use only
Copyright 2002 Steve Bedair