Steve Bedair's
9 x 20 Lathe Site
Gladewater, Tx.
5-2008

Ball Turning Toolpost
Harbor Freight 9 x 20 Lathe





You can see the ball turning toolpost in action

: click here


Thanks to Dividedhead for the video!






New PDF drawings made by Burt Rosensweig for the ball turner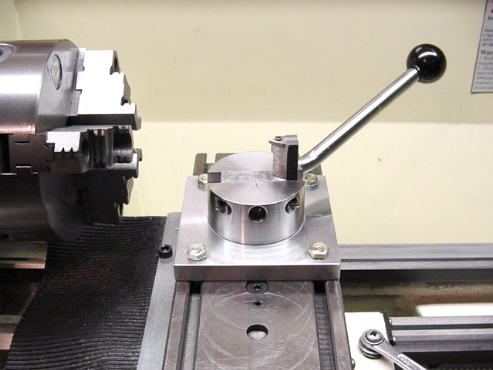 <>Here's a ball cutter I came up with for my 9 x 20 lathe. It can turn balls up to 1 7/8" OD and it can also do
concave cuts. The cutter uses a replaceable carbide insert so the tool bit height is "fixed". Three set screws
on the front allow the tool bit to be adjusted left and right. The cutter really works great , no chatter, very rigid
& super smooth cutting action. I have included pictures & building details below.

>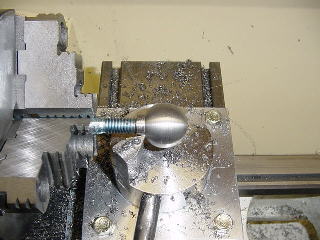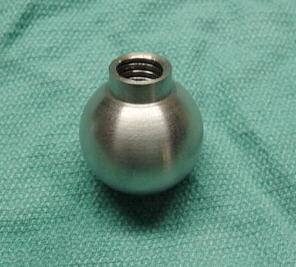 Turning a 1" steel ball Yeah , It works !!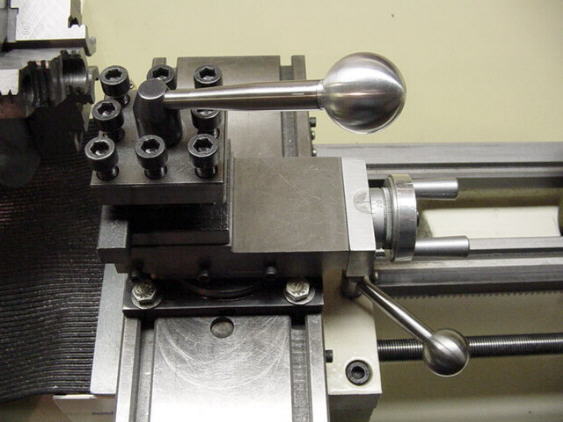 Everywhere I look needs a ball


New Pictures from others who have built the Ball Turning Toolpost
New PDF drawings made by Burt Rosensweig for the ball turner
Comments / Questions / Suggestions or Add Your Link
This information is provided for personal use only.
Please give credit if using this idea.

Copyright 2002 / 2008 Steve Bedair