Steve Bedair's
9 x 20 Lathe Site
Longview , Texas
11 -2002

Top Slide / Bearing Mod
Harbor Freight 9 x 20 Lathe
Page 1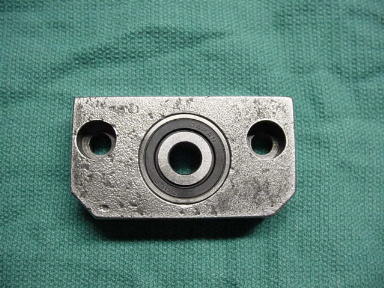 The new housing is built from 1/2" steel The ball bearing I used
is a 5/16" ID x .905" OD ( Gulf 1605-DCTN ). As long as
the ID is 5/16" the OD is not that important.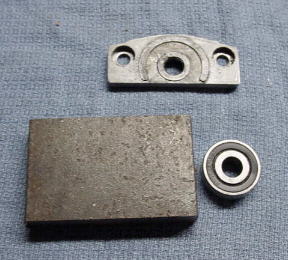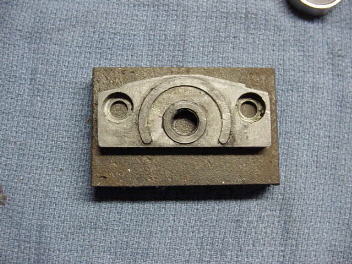 The 1/2" steel is cut larger than needed I used the original 9x mount to mark the center
I did not mark the attaching screws at this point.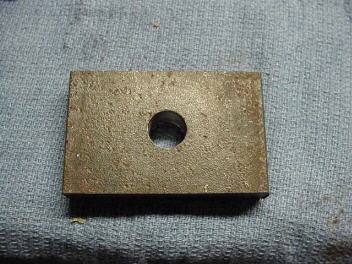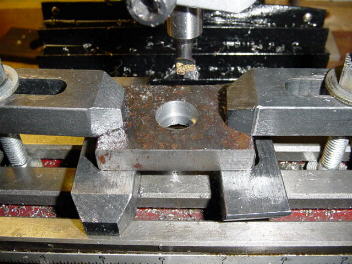 Drilled a 3/8 hole. Using the mini mill and a boring head I bored the hole for
the ball bearing. The hole was bored slightly undersize to
allow for a "press fit" of the bearing.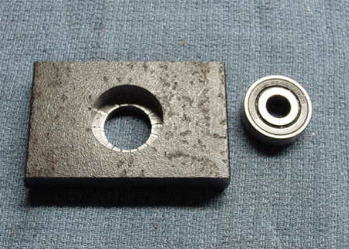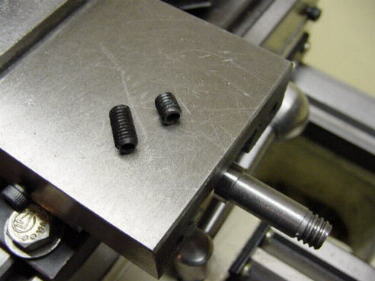 Boring completed To mark the location for the mounting screws I first
installed 2 set screws and left the heads of the set screws
protruding slightly.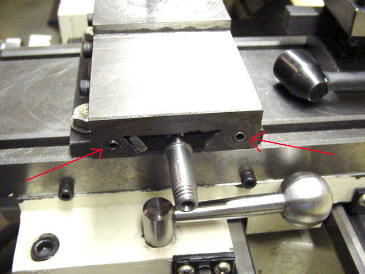 With the set screws in place I positioned the mount on the lead screw,
centered and tapped lightly with a hammer. From the marks the

set screws left I punched the centers and drilled the attaching holes.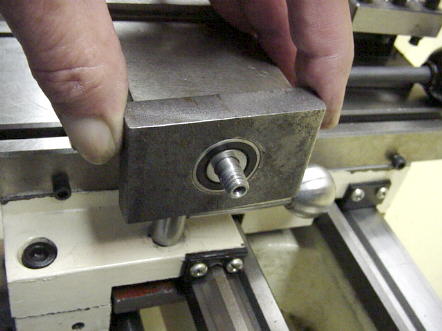 Positioned for marking the attaching screws.
Comments / Questions / Suggestions or Add Your Link
This information is provided for personal use only
Copyright 2002 Steve Bedair