Steve Bedair's
9 x 20 Lathe Site
Gladewater , Texas
Updated 4-2004

Harbor Freight 39083 QCTP
An adapter for attaching the 39083 using the stock 9x toolpost stud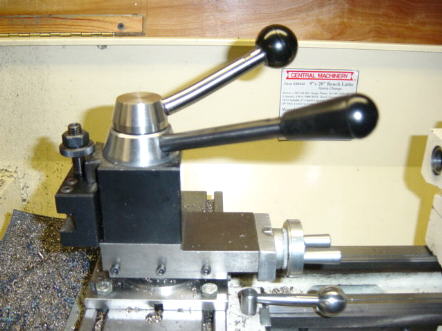 The Harbor Freight 39083 QCTP will not bolt directly onto the 9x lathes. The stock 9x
toolpost stud is too short. Building an adapter allows you to keep the stock toolpost stud
and bolt the 39083 to the topslide.
Please note: With the 39083 mounted directly onto the topslide as shown 1/2"
tooling will NOT work. You cannot get the toolholder adjusted low enough without
interfering with the topslide. Smaller tooling such as 1/4" , 5/16" or 3/8" will work
since the toolholder is raised higher with the smaller tooling. It is possible to
mill down the surface of the topslide to make the 1/2" tooling work shown here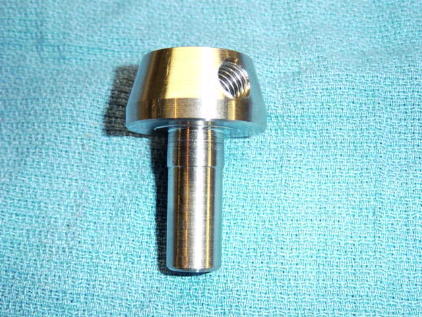 This is an adapter I turned from stainless steel ( steel would work fine ). The bottom portion
screws onto the stock toolpost stud. The stock 9x toolpost stud is a 8mm x 1.25 thread.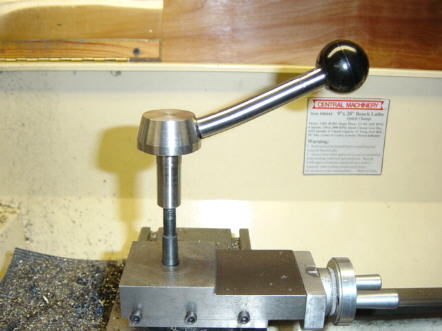 I also built a handle for 1/2" drill rod that threads into the side of the adapter.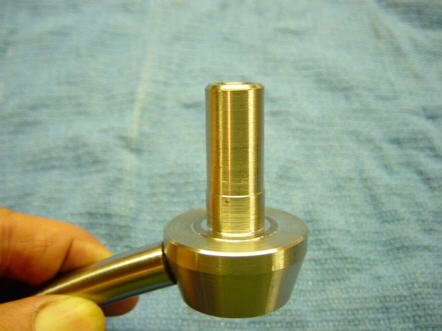 Bottom view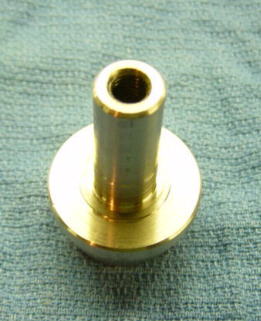 Looking into the bottom. This is threaded to 8mm x 1.25 thread
to fit the stock 9x toolpost stud.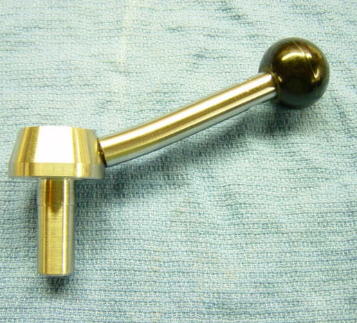 Completed


Comments / Questions / Suggestions or Add Your Link
This information is provided for personal use only.
Copyright 2000 - 2004 Steve Bedair