Steve Bedair
Gladewater, Texas
9-2006

Mig Welder Cart
Lincoln Pro-Mig 175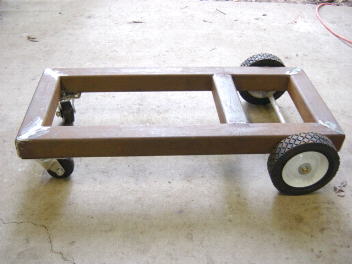 The frame is built from 2" square tubing. It measures 27" long x 12" wide.
I used my metal cutting bandsaw and cut the tubing at 45 degree angles.
The rear wheels are 6" lawnmower wheels. The front casters wheels measure 2 1/4"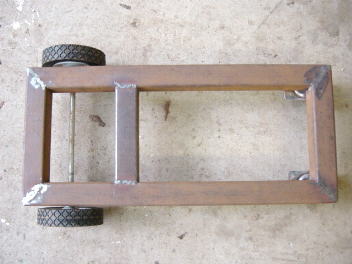 Used the Pro Mig 175 and welded up the frame.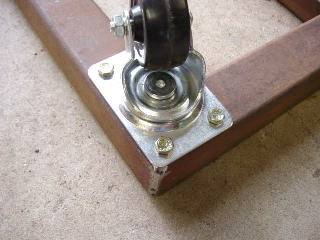 I drilled and taped the frame for the front casters to bolt to (three 1/4" x 20 bolts)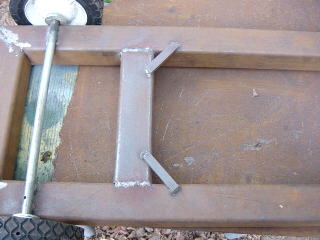 The 1/2" axle is welded to the frame. The two small pieces
welded on the center brace are to hold a shelf from the top.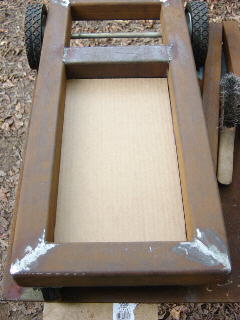 I used a piece of cardboard as a template and then cut a piece of plywood
to act as a shelf. I then placed a piece of rubber on top of this (shown below)



The rubber mat / plywood just sits in place and can be
lifted out for cleaning.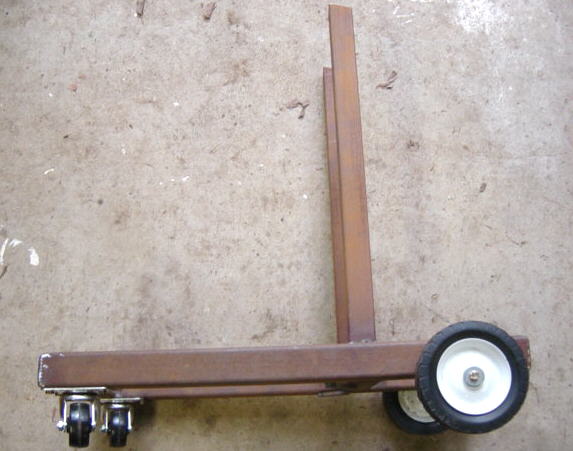 The bottom part of the frame is 2" square tubing. The uprights are 1 1/2" square 22" long.
The top of the uprights is cut at a 15 degree angle. The top plate that the welder sits
on is made from 3/16" thick plate. The top plate measures 19 1/2" long x 10" wide.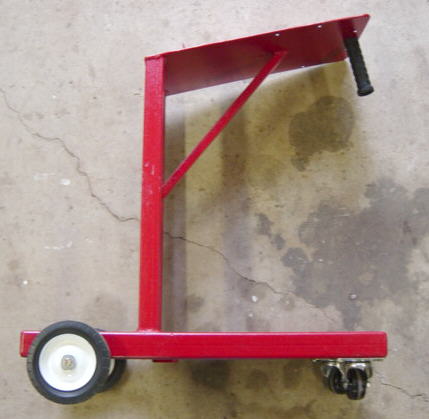 I added a 1" square brace to help support the top plate.
The handle on the front is a round piece of steel with a
bicycle grip added.



Comments / Questions / Suggestions or Add Your Link
This information is provided for personal use only.
I cannot be responsible for any joy this may bring.
Copyright 2002 /2006 Steve Bedair