Steve Bedair's
9 x 20 Lathe Site
Gladewater , Tx.
3-04

Browning Lever Action
BL-22 Hammer Extension
Building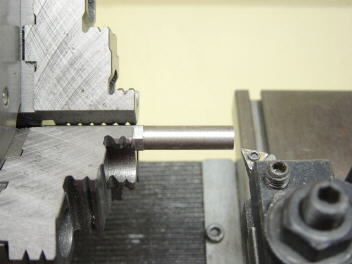 I started out with a piece of stainless steel rod and turned the od to 3/8".
The overall length of the finished hammer extension is 1".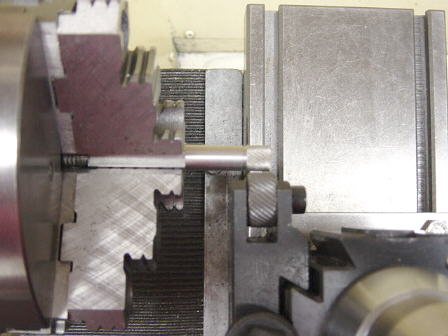 Next I knurled the end of the stainless steel rod. ( approx 3/8" wide )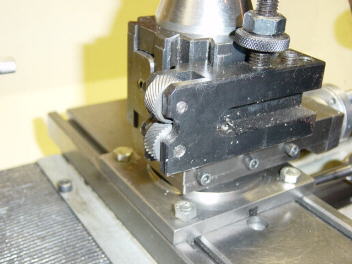 I use the knurler that came with the Harbor Freight 39083 quick change toolpost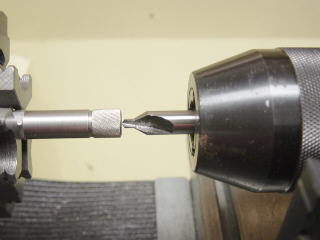 Next I center drilled a hole for the setscrew.
I used the correct drill for a 10-32 tap.
I did not tap the threads at this time.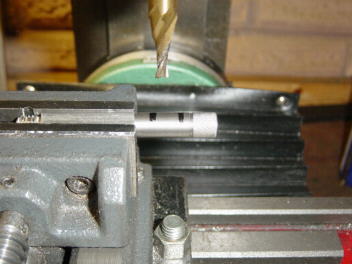 Using my Grizzly mini mill I milled a slot completely through
the 3/8" rod approx. .370" wide. After milling I had to use
a small 3 sided file to square up the hole until the proper
fit was achieved. I then cut off the excess rod.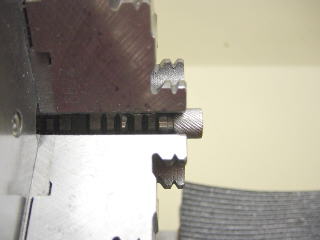 After filing was completed I placed the extension back in
the lathe and hand tapped the 10-32 threads.
I also turned the extension around in the chuck and
faced the back side.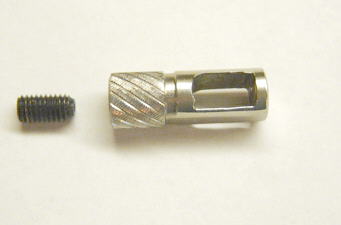 Finished !!



Comments / Questions / Suggestions or Add Your Link
This information is provided for personal use only.
I cannot be responsible for any joy it may bring.
Copyright 2002 - 2004 Steve Bedair