Harbor Freight
Quick Change Toolpost
Model 39083
Toolpost Holder / Plinth
Here are some pictures and measurements of the toolpost holder I built for my
9x lathe. I chose to use stainless steel but steel would work just as well.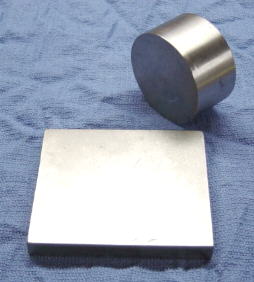 I started out with 1/2" thick stainless steel plate cut to 4" x 3 1/2"
A lot of others use a 4" x 4" base.
The round stainless is 2 1/2" OD.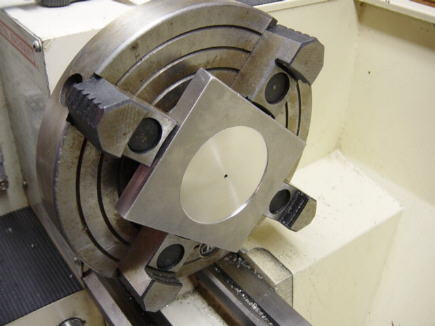 Using the 4 jaw chuck I drilled a small pilot hole through the center of the plate.
I also turned a slight recess for the 2 1/2" round stainless to set in.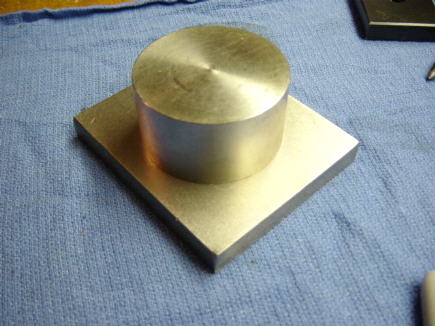 With the round stainless sitting in the recess everything fits perfectly flat.
also makes it easier to measure and assemble.
After this I drilled a 1/2" hole through the center of the round stainless.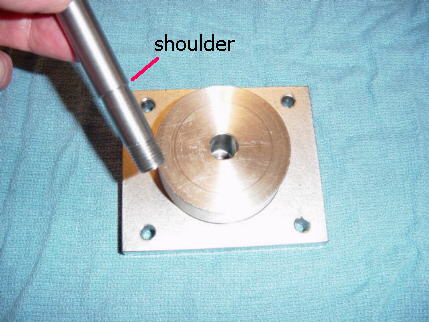 Shaft passes through the round section and threads into bottom plate
I chose not to use the 14 mm stud provided with the 39083 toolpost kit.
I instead used a piece of 5/8" drill rod. Rather than bolting the round
stainless steel to the 1/2" plate from the bottom I turned the bottom portion
of the shaft to create a shoulder. The bottom threads on the shaft are
1/2-20. The bottom plate is also threaded to 1/2-20.
Once assembled the shaft can be tightened to hold the round against the
bottom plate.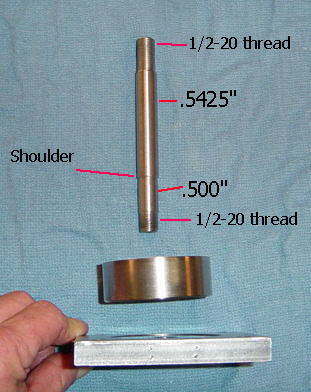 These are the measurements I used.
( I came up with these by just "eyeballing" everything )

Completed toolpost holder.


Note: One reason I did not use the supplied toolpost shaft is that I do not have a metric
14 mm x 1.5 tap. Since I have American taps & dies I went with the 1/2 - 20 threads.