Steve Bedair's
9 x 20 Lathe Site
Gladewater , Texas
Updated 4-2004

Harbor Freight 39083 QCTP
Boring Bar Holder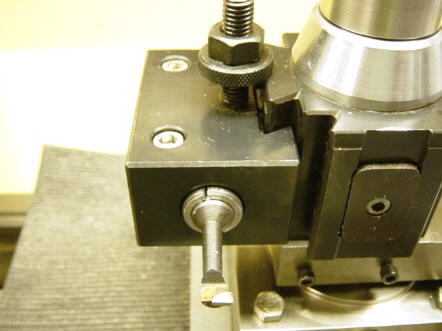 The Harbor Freight 39083 QCTP comes with a boring bar holder but it's
made for 3/4" tools ( or the hold the supplied drill chuck & arbor )
You can easily make a 3/4" x 1/2" bushing and saw a slot that allows the
clamping screw to tighten up against the boring bar. I went the easy route
and just used the drill chuck arbor that came with the 39083. This is
because I've never needed it, all the drilling I do is with a
mt 2 tailstock mounted chuck.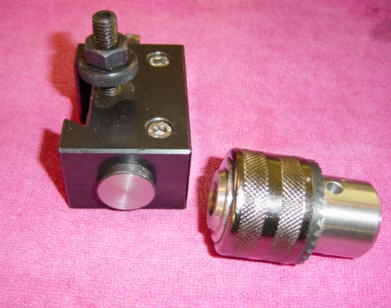 I took the supplied drill chuck arbor and cut off the threads that
went to the drill chuck. Since doing this I should have just left them
and I could still use the drill chuck too.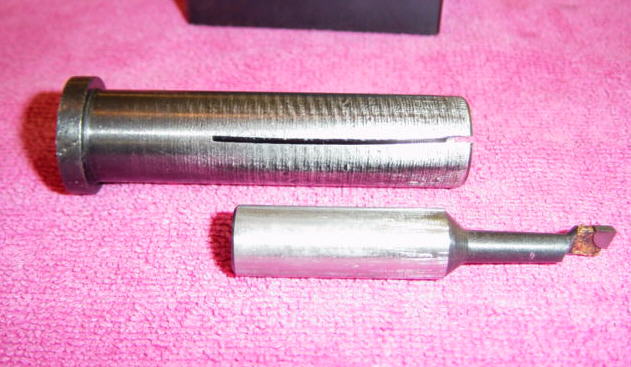 I mounted the arbor in the lathe chuck and drilled a 1/2" hole long enough
for the boring bar. The 1/2" hole ends at the bottom of the slit.
I cut the slit with a hacksaw.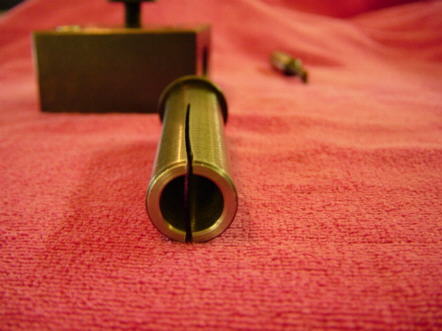 The ID was still a little tight after drilling so I used some sandpaper taped to a
drill bit to polish out the ID.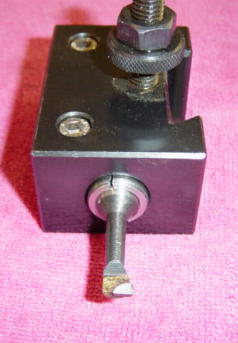 Completed holder and it works perfectly!
The holder has two allen head screws. The back screw stays tight to hold
the bushing in place. The front screw holds just the boring bar.
As I mentioned I could have left the threads on the opposite end and I could
have still had the drill chuck if needed.
Comments / Questions / Suggestions or Add Your Link
This information is provided for personal use only.
Copyright 2000 - 2004 Steve Bedair